The Best Clock Radio for the Elderly – Sony Clock Radio ICF-C318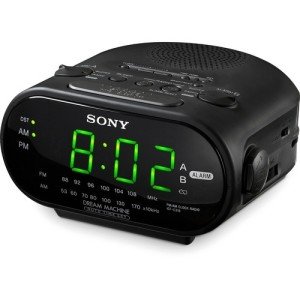 The Sony Clock Radio ICF-C318 Dream Machine is the ideal clock radio gift for the elderly and for all those who prefer simplicity and a no-frills approach. With all the technological advances, it can sometimes be difficult to select and use something as simple as an alarm clock. The reason is, a lot of the gadgets and gizmos these days come with many selectable features and settings. One needs to spend a lot of time understanding these features and settings. This is not always easy, particularly for those from the earlier generations who are sometimes befuddled by electronics technology. What they need is something that works right out of the box and serves the basic purpose. Let us take a closer look at the Sony Clock Radio ICF-C318 Dream Machine and its variants to see why it fulfills this requirement perfectly
Note: Sony have discontinued the Dream Machine models, including the ICF-C318. We have reviewed the ICFC1T as a suitable alternative.
What do we need from a Clock Radio?
and how does the Sony Clock Radio fulfill these needs?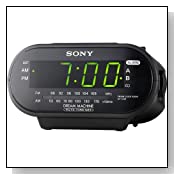 Sony ICF-C318 Clock Radio with Dual Alarm (Black)
Some of the basic requirements from a Clock Radio:
Numbers should be easily visible
The Sony C318 has a 0.9" green LED display, which is easily viewable from across the room even when one is half awake and bleary eyed. You can change the light intensity and the color of the light.
Dual alarm for two people to use the same clock
With other clocks, to use the same alarm clock for two people, the one who rises first has to reset the alarm for the second person.The Sony C318 has a two alarm feature which is very easy to program. Set the A alarm for one and the B alarm for another and you are done.
Main tain Time and Alarm Settings even after a Power Outage
The Sony Dream Machine has full power memory back up, which is great if you have a short power outage.

it has a battery back-up (battery is included and already installed) and it loses no time.

The clock will automatically reset itself after a power outage.
Beep Volume
This clock radio has light beep with no volume control, but the beeps gradually increase in frequency. No jarring blasts at one go.
Easy Alarm Setting
When you set the alarm time on this clock, you can go backward or forward. Some alarm clocks can only go forward and it takes forever; Setting this alarm is a breeze. Setting the alarm times on this radio are the fastest and easiest. Also, the alarm clock setting is a dial that is right on top. This is easier than a lot of alarm clocks that have the slide switch, often on the side where you can't see it.

Some Variants of the Sony Clock Radio ICF-C318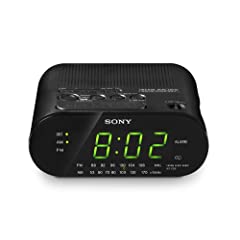 Sony ICF-C218 Automatic Time Set Clock Radio (Black)
This is the same as the C318 Black, but without the dual alarm feature.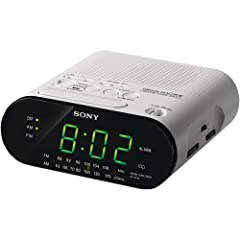 Sony ICF-C218 Automatic Time Set Clock Radio (White)
This is almost the same as the above two. Only without the dual alarm feature.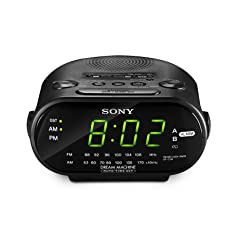 Sony ICF-C318 Clock Radio with Dual Alarm (Black)
The same clock radio in black color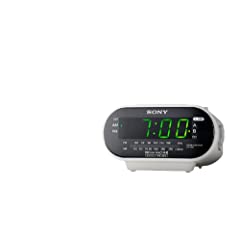 Sony ICF-C318 Automatic Time Set Clock Radio with Dual Alarm (White)
This is what we are talking about. This is the real deal
Sony Clock Radio Instructions and Manual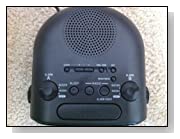 Sony ICF-C318 Clock Radio with Dual Alarm (Black)

Sony Clock Radio InstructionsSony Clock Radio Instructions. Sony clock radios are convenient and full-featured devices used as alarm clocks, CD players and radios. The clocks have three different alarm settings, which take advantage of the built in CD player, radio or the standard buzzer sound. In addition, you can listen to yo
How to Set a Sony Dream Machine Alarm ClockHow to Set a Sony Dream Machine Alarm Clock. The Dream Machine is a line of clock radios produced by Sony, which includes budget-priced models under $25 to high-end units with built-in webcams and other security features. Most of these devices are easy to operate and involve pressing just a few butt
Sony Clock Radio User ManualDownload a free copy of the Sony Clock Radio User Manual User Manual