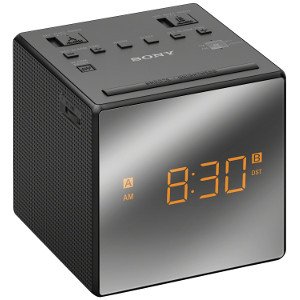 Sony ICFC1T Dual Alarm Clock Radio is a wonderful clock radio gift for senior citizens. Last year, we had reviewed the Sony Clock Radio ICF-C318 Dream Machine, which was a great product, ideal for all those who prefer simplicity and a no-frills approach. However, the ICF-C318 and C218 have both been discontinued by Sony, I don't know why. This is a major grouse I have against these gadget companies. They put in the hard yards, create different models of different products. Some succeed, some don't. You would expect them to drop the models that don't succeed and continue producing the ones that do. But they discontinue all old models in just a year or two. The consumers who have accepted the good products can't get the same models a year or two later and have to research and hunt all over again. This is what I have done now to find a new model which fulfills the needs of the elderly – a clock radio which is easy to use, simple to understand and rugged enough to withstand a few unintended knocks
What do we need from a Clock Radio?
and how does the new Sony Clock Radio fulfill these needs?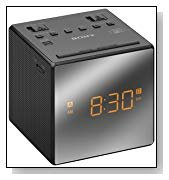 Sony ICFC1T Dual Alarm Clock Radio(Black)

Some of the basic requirements from a Clock Radio:
Numbers should be easily visible
The Sony ICFC1T has large, easy-to-read, backlit LCD display with jumbo LEDs, which is easily viewable from across the room even when one is half awake and bleary eyed. You can change the light intensity.
Dual alarm for two people to use the same clock
With other clocks, to use the same alarm clock for two people, the one who rises first has to reset the alarm for the second person.The Sony C318 has a two alarm feature which is very easy to program. Set the A alarm for one and the B alarm for another and you are done.
Maintain Time and Alarm Settings even after a Power Outage
The Sony ICFC1T has full power memory back up, which is great if you have a short power outage.

it has a battery back-up (battery is included and already installed) and it loses no time.

The clock will automatically reset itself after a power outage.
Beep Volume
This clock radio has a light beep to start with, but the beeps gradually increase in frequency. No jarring blasts at one go.
Easy Alarm Setting
When you set the alarm time on this clock, you can go backward or forward. Some alarm clocks can only go forward and it takes forever; Setting this alarm is a breeze. Setting the alarm times on this radio are the fastest and easiest.
Like all stuff, the ICFC1T has its pros and cons. Let us review some other models of clock radios which do not have the disadvantages of this model.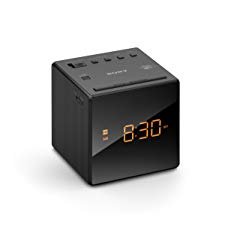 Sony ICFC1 Alarm Clock Radio, Black
If your alarm clock radio is for one person only, you may not need the dual alarm feature. The ICFC1 has all the features of the ICFC1T, except the dual alarm feature, so you get to save a few bucks.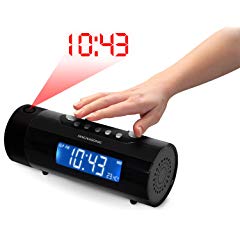 Magnasonic MAG-MM178K AM/FM Projection Clock Radio
If you want something more fancy, the Magnasonic MAG-MM178K comes with Motion Activated Snooze, Temperature Display and Time Projection. Flip Side – The display is smaller and the snooze control can get trigger happy.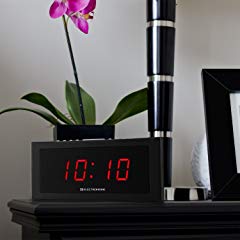 Electrohome 1.8 inch Jumbo LED Alarm Clock Radio
If you want a larger display size, this big boy is for you.It has a couple of additional features too. The battery backup sounds the alarm even during power outages.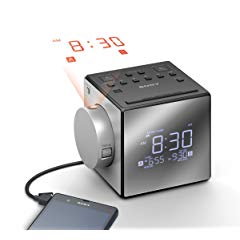 Sony ICFC1PJ Alarm Clock Radio
The most irritating problem with the ICFC1T is static interference. Most folks these days take their cellphones to bed ( or bedside :-)) with them. Radiation from these phones causes ugly noises in the ICFC1T. If you are prepared to shell out double the amount, the ICFC1PJ model solves this problem and offers a few other additional features – Time Projection, Nature Sounds and a charging port for your smartphone