Reviews of top Infrared Quartz Heaters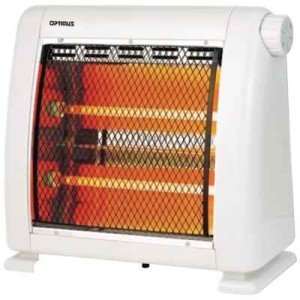 Infrared Quartz Heaters or radiant heaters provide considerable energy savings by directly heating solid surfaces without heating the surrounding air. They are highly efficient, occupy less space and most are portable. Let us review the top models of Infrared Quartz Heaters.
Optimus Quartz Heaters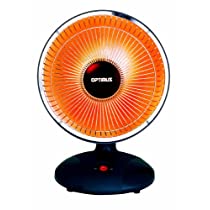 Optimus H-4110 9-Inch Dish Heater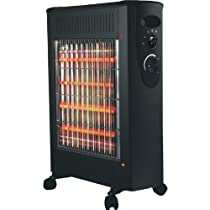 Optimus H-5300BK Quartz and convection Radiant Heater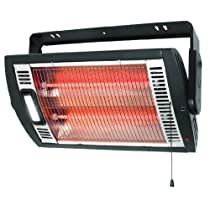 Optimus H-9010 Garage/Shop Ceiling or Wall Mount Utility Heater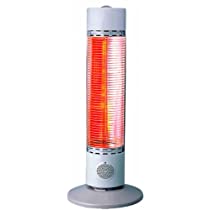 Optimus H-5280 31-Inch Oscillating Quartz Radiant Tower Heater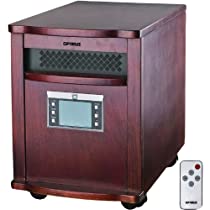 Optimus H-8010 Infrared Quartz Heater with Remote Control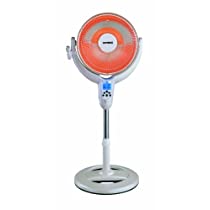 Optimus H-4500 14-Inch Oscillating Pedestal Digital Dish Heater with Remote


More Duraflame Infrared Quartz Heaters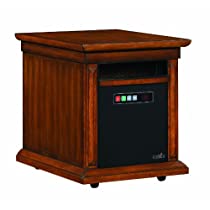 Duraflame Livingston Portable Heater, 10HM2273-W505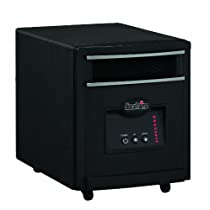 Duraflame 1500 Watt Quartz Heater, Black, 8HM1500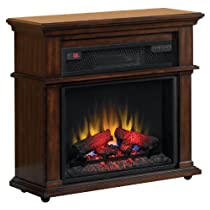 Duraflame Infrared Rolling Fireplace with Blue Flame Effect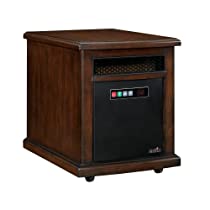 Duraflame 10HM1342-O128 Infared Quartz Electric Room Heater Air Purifier Colby – Oak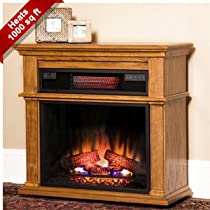 Duraflame Chandler 23" 1000 Sq Ft Oak Portable Fireplace Spectrafire Infrared Heater – 23IF1714-O107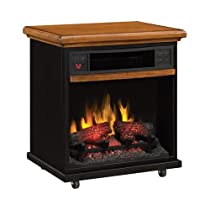 Duraflame Portable Infrared Quartz Fireplace – 1500 Watts, Model# 20IF100-O107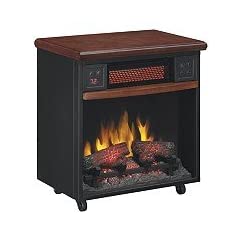 Infrared Fireplace with Casters
An infrared electric fireplace that is beautifully designed to match with home decor. Features include SpectraFire flame effect , high effiency lifetime filter , InfraRed quartz tubed heater with long life.Â

More Lifesmart Infrared Quartz Heaters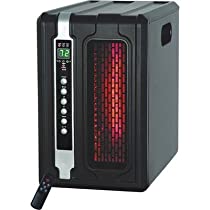 Lifesmart Compact Power Plus 800 Square Foot Infrared Heater w/Remote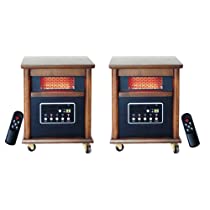 Lifesmart Zone Pack 2 4 Element 1200 Square Foot Infrared Heaters w/Remote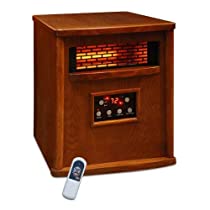 LifeSmart 1500 Watt 4 Element Quartz IR Heater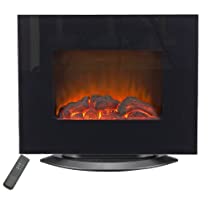 Lifesmart Dual Mount 800 Square Foot Infrared Wall Heater/Fireplace w/Remote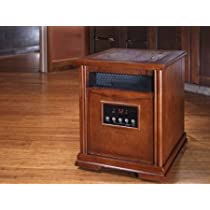 New LifeSmart LS-18XST-6 6 Element Infrared Heater Heats Up To 1500 Sq Ft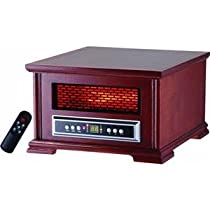 Lifesmart Compact Power Plus 800 Square Feet Infrared Heater w/Wood Cabinet Includes remote


How does an Infrared Quartz Heater work?
An infrared heater is basically a tweaked incandescent bulb with a filament made of tungsten. With some modifications, the bulb, or heat lamp, produces infrared rays instead on the normal yellow light that a light bulb produces. In a quartz heater, a quartz tube surrounds the tungsten filament. For heating larger areas, a bank of 4 to6 elements is used. A fan blows air over the elements and the heated air flows out into the room.
How does an Infrared Quartz Heater work?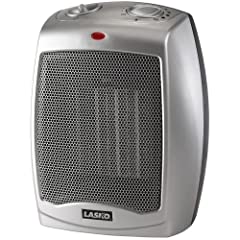 Lasko 754200 Ceramic Heater with Adjustable Thermostat


This is a popular, compact heater for small spaces. It is a lighweight, sturdy and silent heater that really pumps out the heat. Ideal for use as a personal heater at the table or bedside.