If you are looking to save on wedding stationery or if you are a DIY enthusiast, you will be interested in DIY Wedding Place Cards Templates. To make your own Wedding Place Cards, you can deisgn your own templates free hand or find templates at craft stores or online. This is a selection of ready made templates available online. These templates are suitable for Quick and Easy DIY Wedding Place Cards. These will appeal to the DO-IT-YOURSELF bride or event planner. Print out and make personalized place cards for your wedding!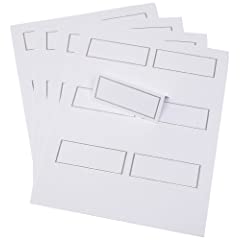 Wilton Silver Border Place Cards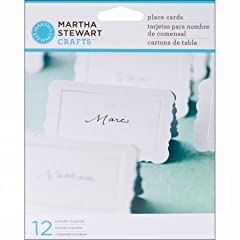 Martha Stewart Crafts Place Cards Flourish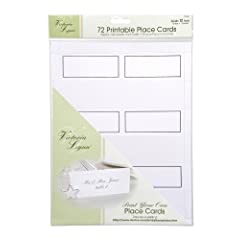 Darice VL3481 72-Count Place Cards 12-Sheets White Silver Trim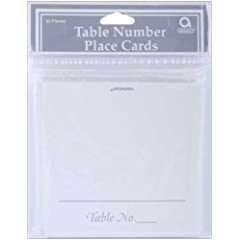 Silver Table Number Place Cards 50ct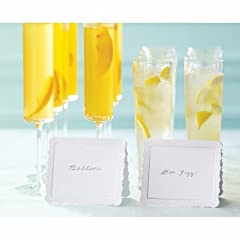 Martha Stewart Crafts Place Cards Large Flourish
Wedding Table Place Cards
More and more brides are choosing to Do-It-Yourself in as many areas as they possibly can in order to reduce their wedding budgets. Apart from saving money, by personally getting involved in the Programs, Table Setting Designs, etc, one gets to retain more momories of the exciting times in the run up to the special day. Sometimes, though, getting involved becomes a necessity. Such as when somebody messes up the arrangements and leaves you high and dry. Continuing with the Diy Wedding Reception Place Cards theme of the previous post, here are some more selections of Wedding Table Place Cards, with a difference.These are not printed cards. Rather, the selections below are mini chalkboards which can be used as place cards! These are ideal for last minute additions to the guest list.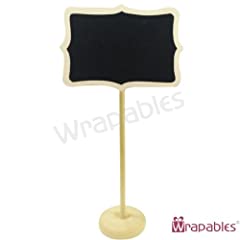 Wrapables Mini Chalkboard Tag with Stand for Wedding and Party Table Markers Plant Markers Party Favors and Gift Tags (set of 6)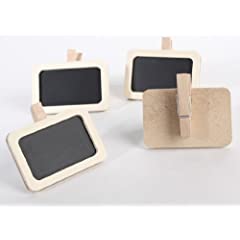 12 Mini Chalkboards with Attached Clothespins 2.25 Inch X 1.5 Inch – Great for Wedding Place Cards Party Favors & Craft Projects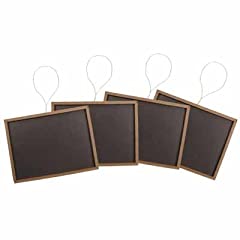 12 Mini Chalkboards 3 Inch X 4 Inch – Great for Wedding Place Cards Party Favors & Craft Projects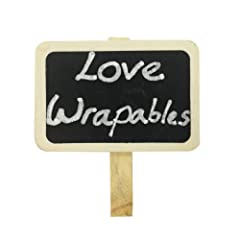 Wrapables Mini Chalkboard with Wooden Clip (set of 6)
To use chalkboards as place cards, you will need chalk markers. White is usually prefered, but you get a choice of colors too. It is also better to have a chalk cleaner ready, just in case. An alternative to chalkboards is using chalk labels or decals which can be pasted anywhere.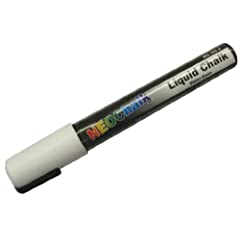 NeoChalk Liquid Chalk Marker Chisel Tip – White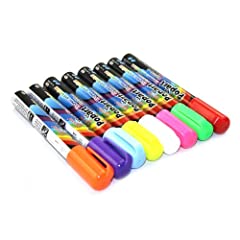 Wet Liquid Chalk Neon Marker Pen 8 Color Pack Dry Erase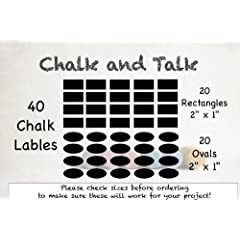 40 Chalk Labels – Chalkboard Labels in Ovals and Rectangles – Chalkboard Stickers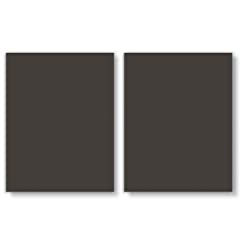 Wallies Peel and Stick Chalkboard Decal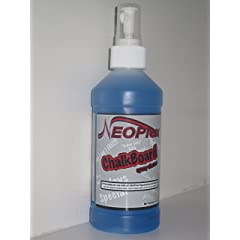 NEOPlex Chalkboard Spray Cleaner – 10 oz.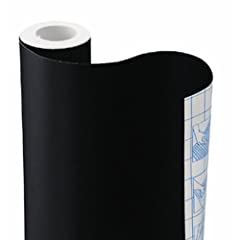 Commercial Chalkboard Contact Paper Black 18 Inches x 6 Feet
Wedding Reception Place Cards
Making Wedding Table Place Cards on Your Computer as part of do-it-yourself wedding decor is simple once you get the right cardstock and accessories. Here is a selection of printable place cards with simple designs for diy wedding reception place cards. Your reception place cards project would not be complete without Table cards and place card holders. A few table number cards and some place card holders are also displayed below.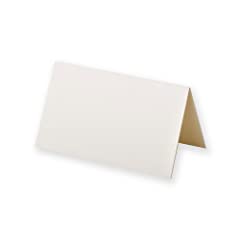 Crane & Co. White Parchment Place Cards (CC8771)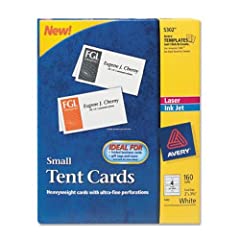 Avery Small Tent Cards 2 x 3.5 Inches White Box of 160 (5302)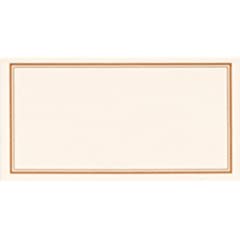 CR Gibson Place Cards Pack of 20 Vanilla with Gold Border 3-Inch by 1.75-Inch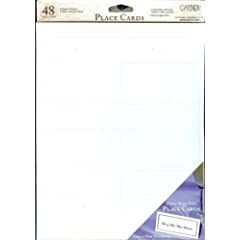 White Pearl Placecards 48 Count (83001)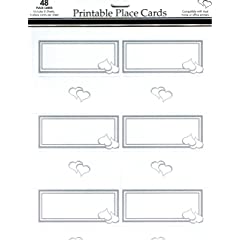 Celebration Silver Hearts Place Cards 3.75 x 1.5-Inches 48 Cards per Pack (1616)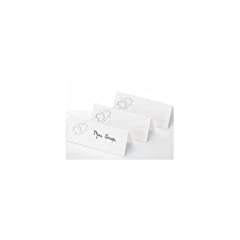 WILTON SILVER DBL HRT PLACE CARDS 40PK 1006-752
Table Number Cards from 1 to 48. These are tent style cards which donot require a separate card holder and can be placed directly on the table.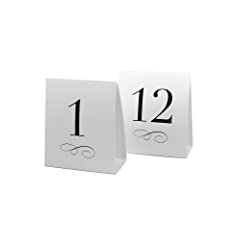 Weddingstar Table Number Tent Style Card Numbers 1 to 12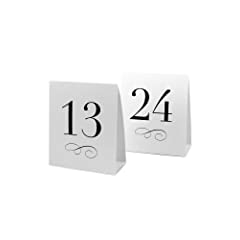 Weddingstar Table Number Tent Style Card Numbers 13 to 24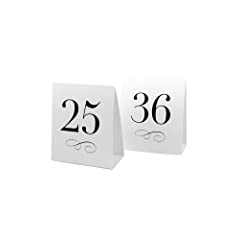 Weddingstar Table Number Tent Style Card Numbers 25 to 36

Weddingstar Table Number Tent Style Card Numbers 37 to 48
Some place card holders for your wedding reception table place cards.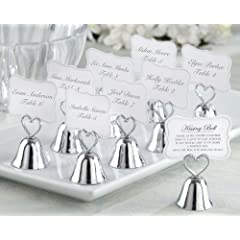 Kate Aspen 12006NA Kissing Bells Place Card Holder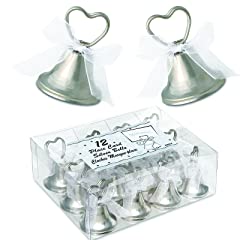 Silver Bell Place Card Holders

Darice VL12421SP Wedding Table Top Place Card Holder 24-Pack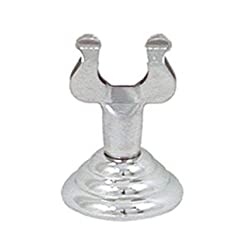 NEW Triton/Harp-Clip Place Cards Place Card Holder Menu Holder Banquet Table Place Card Holders Chrome Cast-Iron Base – 1 Dozen