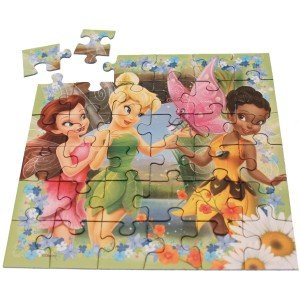 This page is for avid puzzlers. Or for those who would like to get a gift for an avid puzzler. There is a range and variety in Jigsaw Puzzles that many people are not aware of. There are puzzleballs which are round jigsaws, and 3d jigsaws which are like building sets with puzzle pieces. There are puzzles with a built in mystery and puzzles which unlock video scenes. One brand which has the entire range of Jigsaw Puzzles is Ravensburger.. So I have put together this page to showcase the variety of Ravensburger Jigsaw Puzzles.
A merry collection of christmas themed jigsaw puzzles from Ravensburger, ranging from 100 to 1000 pieces suitable for young and old. There is one with a funny pic of a dad playing with a choo choo train round a christmas tree ( just testing it of course! )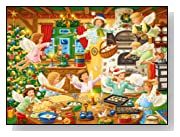 Angelic Bakery 100 Pieces Christmas Puzzle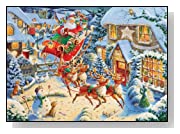 Santas Flying Visit 1000 Pieces Christmas Puzzle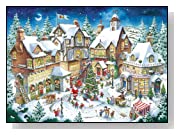 Santas Christmas Wonderland 1000 Piece Christmas Puzzle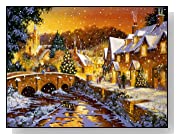 Snowy Day 1000 Piece Christmas Puzzle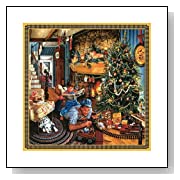 Sunsout Fathers Christmas Train 500 Piece Jigsaw Puzzle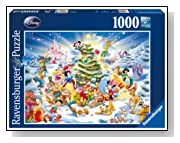 Disney Christmas Eve Jigsaw Puzzle 1000 Pieces


Disney themed puzzles are a great hit with kids. There are general Disney themed puzzles with panoramic pictures and jigaw puzzles of specific characters such as the Disney Princesses and Fairies. The latest addition is the set of Jigsaws based on the new Disney hit film Brave.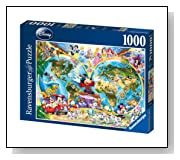 Disney World Map 1000 Piece Jigsaw Puzzle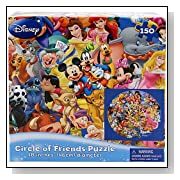 Disney Circle of Friends 150 Piece Puzzle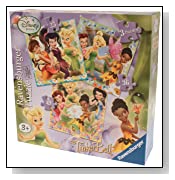 Ravensburger Disney Fairies 3 in Box Puzzles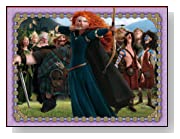 Disney Brave Puzzle XXL 100 Pieces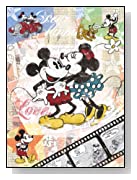 Disney Retro Mickey Mouse 500 Piece Puzzle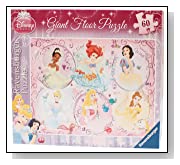 Disney Princess Giant 60 Piece Floor Puzzle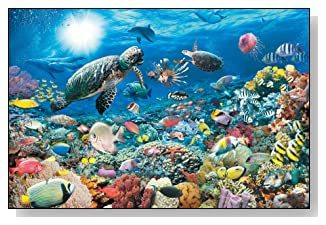 Ravensburger Beneath the Sea – 5000 Piece Puzzle
Casual Puzzlers don't touch this!
This one is only for the avid puzzle lovers who want a real challenge. If you are, then your Patience and Perseverance in putting together this puzzle will be rewarded with a stunningly beautiful picture of life under the sea. The video below shows how one team put this puzzle together, and… they took 14 days to do it. Can you beat them?


A Puzzleball is actually a 3D puzzle concept. You get curved puzzle pieces which are shaped to fit together perfectly, and once you complete the puzzle, you get a perfect, colorfull sphere. If your kid loves puzzles and has had enough of the smaller puzzles, this should be a real challenge.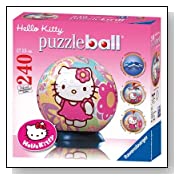 Hello Kitty 240 Piece Puzzleball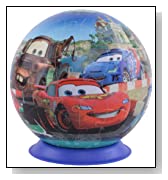 Disney Cars 2 108 Pieces Puzzle Ball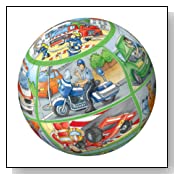 People At Work 40 Piece Childrens Puzzle Ball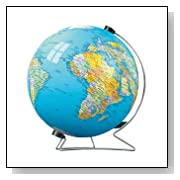 The Earth 540 Piece puzzleball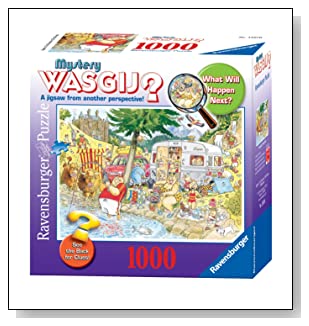 Camping Commotion 1000 Pieces Puzzle
This is a 1000 piece WASJIG? puzzle with a picture of a camping site. So what's the commotion? The challenge is, you start without knowing what the picture looks like, because the picture on the cover of the puzzle box only gives a hint and is not the actual picture. Since you don't know exactly what you are putting together, it adds to the excitement. So it is not just a puzzle but also a mystery.


Think of these 3D puzzles as puzzling building sets. You assemble them just as you build shapes with Lego blocks. Only, the pieces are not uniform. Each piece is unique and fits in a particular place just like in a jigsaw puzzle. When you assemble the Jigsaw, you get a beautiful 3D Model. The Ravensburger collection includes the famous structures of the world such as Eiffel Tower, Big Ben, The Pyramids of Egypt, Leaning Tower of Pisa, and Empire State Building.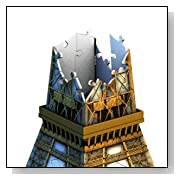 Eiffel Tower 216 Piece 3D Building Set



Big Ben 216 Piece 3D Building Set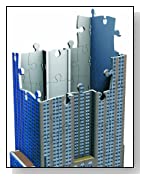 Empire State Building 216 Piece 3D Building Set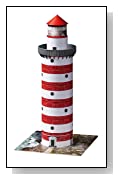 Lighthouse 216 Piece 3D Building Set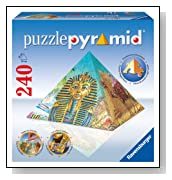 Essence Of Egypt Pyramid 240 Pieces Puzzle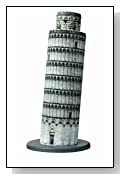 Leaning Tower of Pisa, 216 Piece 3D Jigsaw Puzzle


This is like a set of 1000 piece Jigsaw Puzzles with hidden Easter Eggs. To unlock the hidden extra, you need to download a Ravenberger App on to your ipad. Then, after you finish putting the puzzle together, point your tablet at the finished puzzle.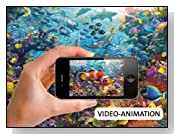 Underwater 1000-Pieces AR Puzzle