Lego Creator House Sets for all Ages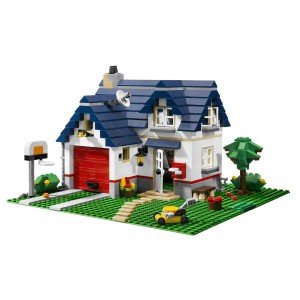 Legos are the best indoor toys. They teach kids to create on their own and help to improve concentration. Give children Legos instead of video games and you'll keep them stepping outside the box and learning all at the same time. The creator series is so much fun to build. The Legos Creator House building sets are super cool with cute little features. These sets are great for kids to learn about building strong structures. A lot of architecture students through the years were also avid Lego builders. Basically, Legos are great for kids and they promote imagination. In addition to learning how to follow a set of instructions, they also promote visualization and imagination and both are extremely important elements of any engineering or design career. Kids love these house sets and spend hours changing the looks of the houses and playing with them! This product is fun for children but it also teaches them how to follow instructions if they want it to be built right. It allows kids to be creative and make multiple configurations in the same set. The level of detail on the house is awesome, such as a mail box with 2 peices of mail; but the directions are simple enough for a child to follow. So if you're looking for a birthday gift or christmas gift that is safe and fun for your child that might just start them down a road toward a very fulfilling career, you just can't go wrong with these Legos Creator House building sets.
Images courtesy of Amazon
Lego Creator Houses in the Town and Countryside


LEGO Creator Lakeside Lodge 31048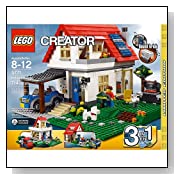 LEGO Creator 5771 Hillside House




LEGO Creator Park Street Townhouse 31065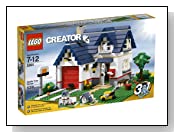 LEGO Creator Apple Tree House 5891


A Review Of The Lego Creator Beach House 4996
Build a house on the beach and relax in your very own beach house! You can build beautiful beach houses just like real A-frame houses in Hawaii. The set is a detailed model, with step-by-step instructions how to build it. There are many windows and some can be opened so you can see inside. The box contains 3 different build books inside. The first house has a grill and a little mailbox and a satellite dish for the house. Kids will love the little accessories, like the chicken leg for grill, little cups & flowers.This set does not include any people. So the LEGO Minifigure Accessory Pack 850449 Hawaiian Luau is the ideal combination for this set as it includes 2 surfers and hula dancer along with a barbecue and palm tree.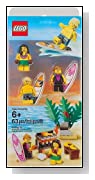 LEGO Minifigure Accessory Pack 850449 Hawaiian Luau


Lego Creator Houses and Building Structures along the coast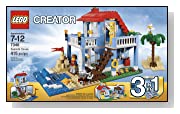 LEGO Creator 7346 Seaside House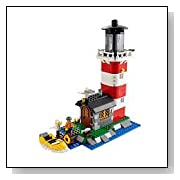 LEGO Creator Lighthouse Island 5770




LEGO Creator 3in1 Surfer Beach House 31118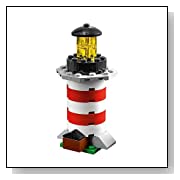 LEGO Creator Bagged Set 30023 Lighthouse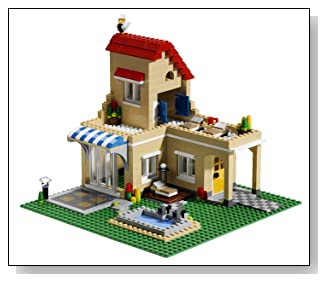 6754 family home creator set
This is a cool 3-in-1 building experience. With this set, you can build a classic family home, a charming bungalow or a lovely Mediterranean-style villa.
The pictorial instruction manual makes it a breeze for even 10 year olds to assemble these sets.
There are so many clever details from the smoking barbecue outside the house, to the duck pond, to the blue and white awning, and windows on three sides of the house.
This is an excellent home-building kit!

City House and other City Buildings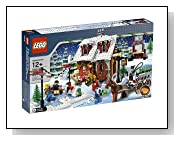 LEGO Creator Holiday Bakery 10216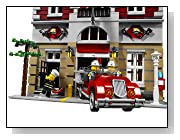 LEGO Creator Fire Brigade 10197


More House Sets from other LEGO series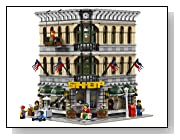 LEGO Creator Grand Emporium 10211