The Black & Decker JW200 Lids Off Jar Opener is a thoughtful gift for the elderly and for all those who do not have strong hands.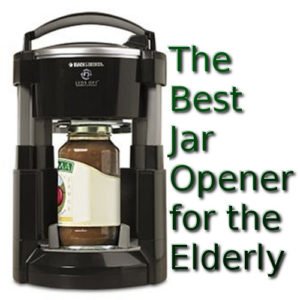 As folks get older,even something as simple as opening a jar can become quite a challenge. The hands become shaky and lose their strength and grip and stuff goes off the menu because the jars cannot be opened. A good electric jar opener solves the problem. It is like buying a pair of really strong hands! All you do is place a jar in the machine, close the holders on the bottom of the jar, and then lower the top down to the lid. The bottom holds the jar in place and the top engages the lid. Then you push a button and it turns the lid and twists it off. No more banging, prying or using hot water. Let us take a closer look at the The Black & Decker JW200 Lids Off Jar Opener and its variants to see why it would make a perfect gift for grandma.
What do we need from a Jar Opener?
and how does the Black & Decker JW200 fulfill these needs?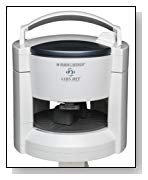 Black & Decker JW200 Lids Off Jar Opener, White
Some of the basic requirements from a Jar Opener:
Open Jars of all sizes easily and safely The JW200 easily opens pickle jars, peanut butter jars, oil bottles, sauce bottles, oregano bottles and insulated coffee mugs
Operate with minimum muscle strength The JW200 is an automatic battery operated jar opener with effortless push button operation. It required hardly any gripping or muscle strength and is ideal for the elderly and for those with arthritis
Rugged and Long lasting Simple design, very few parts and going strong for more than 12 years since it was released in 2003.
Compact – Occupy less spaceMeasuring 8-1/2 inches wide by 7-3/4 inches deep by 10 inches high, the JW200 occupies very little space and can fit into kitchen cabinets easily.

Some Alternatives