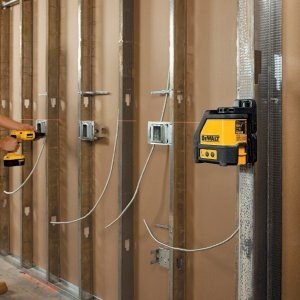 Self Leveling Laser Levels are becoming essential tools in any construction or remodelling project. Plumb, Level and Square alignments are no longer the painstaking work of old. Electricians, Plumbers, Carpenters, Civil Engineers and Interior Designers are showing increasing reliance on this handy modern laser tool for accurate measurements and for marking lines and distances. Gone are the days of fixing line levels and plumb levels. Gone are the days of painstaking markings getting disturbed by clowns masquerading as colleagues. Laser levels have taken over the basic marking role and are providing greater accuracy, ease of use and productivity than imaginable even a few years back. And they bring in additional features such as the ability for self leveling, attaching to different surfaces, audio signals, change in line color to indicate errors! There are basic laser levels in the range of $20, and laser distance measures in the range of about $100. But the real techy stuff with all the bells and whistles cost a bit more, about $150 to $300. Let us review a few of these models.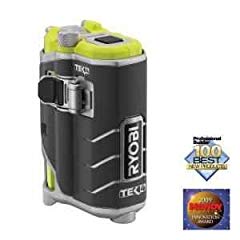 Ryobi Tek4 Self-leveling Plumb and Cross Laser Level
The Tek4 from Ryobi suits the needs of homeowners that are looking for an affordable self-leveling laser tool. It is useful in reading accurate line within a range of distances.
It is designed with LED indicator that will illuminate once it is out of level.
Apart from this, it has built in laser lock to enhance accuracy, projects its beam up to 30 feet distance and gives accurate readings within 0.04 inches per 100 ft.
It is not as sturdily built as a Bosch or a Dewalt, but for the price it is a good basic model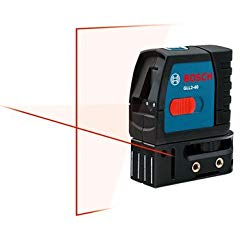 Bosch GLL2-40 Self-Level Cross Line Laser, Up To 30 Feet
The Bosch GLL2-40 self-level cross-line laser is a solidly constructed, sturdy yet compact tool. As one of the users points out, it is only slightly larger than a medium tape measure and weighs about as much as an SLR camera.
It has a range of 30 feet with clear, bright lines. This tool is thoughtfully designed with useful features such as low battery indicator and auto shut off when titled beyond 5 degrees.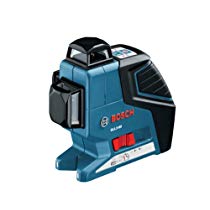 Bosch GLL3-80 3 Plane Leveling-Alignment Laser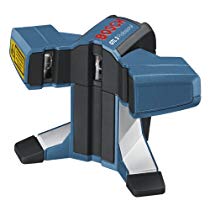 Bosch GTL3 Professional Tile Laser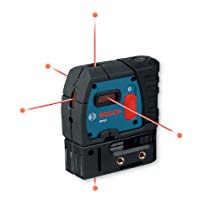 Bosch GPL5 5-Point Alignment Laser BNA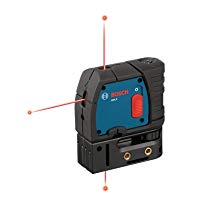 Bosch GPL3 3-Point Laser Alignment with Self-Leveling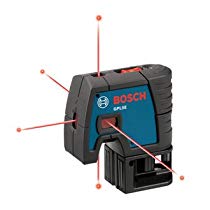 Bosch GPL5E 5-Point Laser Alignment with Fully Automatic Leveling



Bosch GLL2-50 Self-Leveling Crossline Laser with Pulse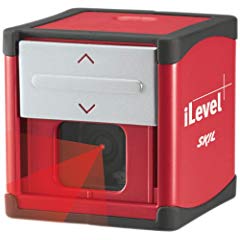 SKIL 8202-CL Self-Leveling Line Laser
This is a cost effective 2 beam leveling line laser from SKIL. It is very helpful for home decoration and remodeling work.
The range is about 15 feet with fairly clear lines.
It can be mounted on a tripod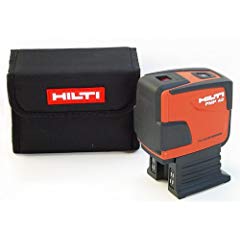 Hilti 00411282 PMP 42 Plumb Laser Kit
This is a two beam Plumb Laser Kit from Hilti with a range upto 100 feet. Effective for basic alignment and plumbing work.