The Best Radio for the Elderly – Sangean WR-11SE AM/FM Table Top Radio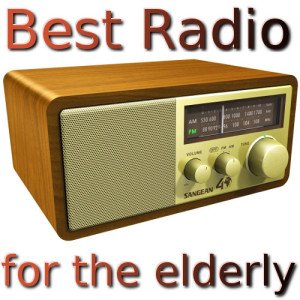 The Sangean WR-11SE is the best Radio gift for the elderly. A lot of folks from the older generation prefer to listen to the radio – one that has good sound quality and is simple to use. Let us take a closer look at the Sangean WR-11SE and see why it is the ideal choice as a easy to use radio for the elderly .
What do we need from a Radio?
and how does the Sangean WR-11SE fulfill these needs?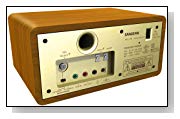 Sangean WR-11SE AM/FM Table Top Radio

Some of the basic requirements from a Radio:
Good Reception
With Strong and clear tuning, the WR-11SE picks up even distant FM stations clearly. It gets great reception on both AM and FM all along the dial.
Easy to use
This model is designed for easy usage. It has just three knobs. A volume control, An AM-FM selector and the large Tuner Knob.
Sturdy and Simple
Housed in a wooden cabinet with walnut finish, this unit is well built and can take a few knocks.Its classy and retro looks fit well on any bedside table.
Sound Quality
The Sangean WR-11SE beats the competition hands down when it comes to sound quality. The only model with better sound is the Sangean WR-12 which comes with bass and treble controls.
External Antenna
If you want to pick up distant stations, you may need an external antenna. The WR-11SE has a 75ohm external fm antenna socket and another terminal for external AM antenna. A good choice for an external antenna is the Parts Express FM Dipole Antenna combined with the Parts Express Push-On "F" Type Balun.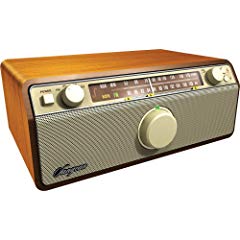 Sangean WR-12 AM/FM Analog Wooden Cabinet Receiver
The WR12 has all the features of the WR11 along with bass and treble controls for better sound quality. It also has a nearly full width tuner.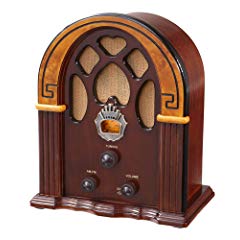 Crosley CR31-WA Companion Retro AM/FM Radio with 1 Full-Range Speaker
Crosley have made radios since the 1920's. This model looks almost identical to a 1932 Crosley model 125. It is a simple radio with no tone control and just the on-off-volume knob, a selector switch for AM/FM, and a tuning dial. Another fantastic radio for elderly parents and grandparents. The sound quality is not as good as the Sangean and The light that illuminates the dial burns out fast and cannot be replaced.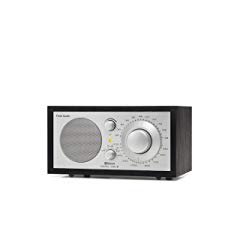 Tivoli Audio M1BTSLB Model One BT Bluetooth AM/FM Radio
The Tivoli is another radio with excellent sound quality. This model also has bluetooth, so you can listen to music from your phone.